Getting the Hobbiton Habit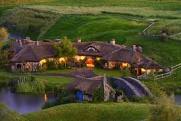 With the final Hobbit movie now on screens, and breaking even more records, there won't be a better time than this to experience the magic of Middle Earth.
And the best way to get there is to find a company expert in cheap car rentals, hire a vehicle that suits your needs and head to Bilbo Baggins's home village of Hobbiton.
Nestled in rolling lush countryside near the town of Matamata, 160 kms south of Auckland, Hobbiton is just as it is in the movies.
There's the village pond and water-mill, the pub serving real ale, Hobbit holes looking snug under grassy knolls and country gardens.
The story of Matamata is one of a small country town transformed by one of the largest movie franchises of all time.
Back in 2000, when the town's annual visitor numbers were a sleepy 51,000, none of the locals would have thought four years later this figure would have ballooned more than seven times to 370,000.
By 2011, visitor numbers were still running at almost a quarter of million a year.
The marketing campaign for the last movie in the trilogy, "The Hobbit: The Battle of the Five Armies", promises one last trip to Middle Earth.
But for anyone travelling to New Zealand, visiting Hobbiton at the heart of Middle Earth is easy and affordable, any time, especially in a cheap car rental.
Matamata is a two hour drive along State Highways 1, 2 and 27, so is an easy day trip or a place to visit as you head further south.
There's plenty to do in and around the town, with many attractions growing up after the success of the Lord of the Rings and Hobbit trilogies.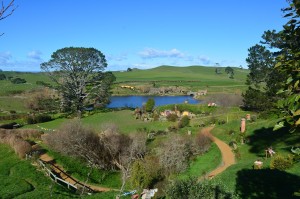 And with your own rental car you can be flexible and visit as many as you like.  Here are just a chosen few:
There's so much to do in this small town you may need some advice on how to plan your visit.  If so, go to the iSite information centre in Matamata and ask about times and book tickets.
And if you have some spare time before your next adventure you can always enjoy one of the many great cafés in the town centre.
Travelling to Matamata is very affordable if you rent a car from a company like New Zealand Discount Car Rentals where prices start at $14.95 for a short term rental and could be as low as $9.95 a day for a minimum of 40 days.
You can visit its website here to get a quote for a car and rental period that suits your plans.
Of all the cheap car rentals on offer in Auckland, you won't find a better value one.  It has a large fleet of high quality vehicles from small hatchbacks to people movers and executive cars and you will always be welcomed with a friendly Kiwi smile and fantastic service.
And if you spend a little less on travel you can afford a few more treats along the way!